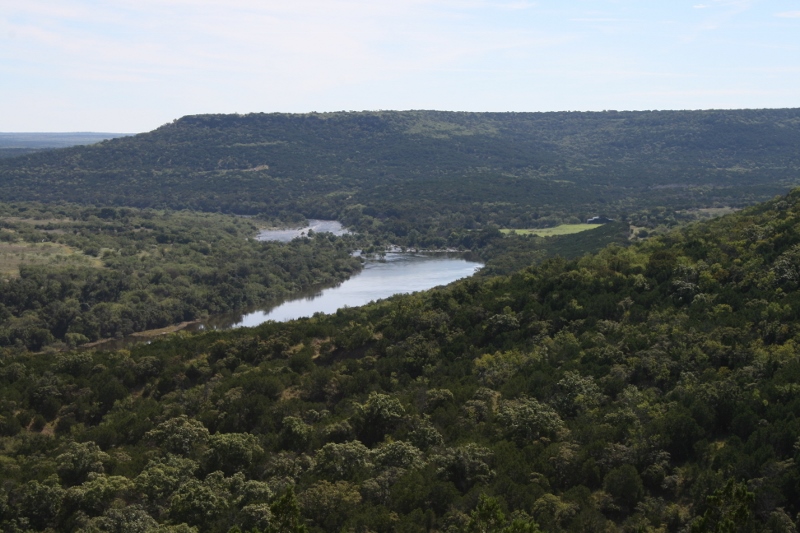 Henry Belding was 29 years old when, in January 1859, he brought his, Elizabeth, to Palo Pinto County from Arkansas, eventually buying cattle and settling on land along the Brazos River not far from Graford.
It was truly the days of The Wild West. Palo Pinto County sat on the edge of the great frontier. Wildlife, and Native Americans, were abundant.
Nearly 160 years later, the Beldings still own land in northwest Palo Pinto County, though now the family is parting with almost half of their 3,400-acre spread.
David Bourquin, of Bourquin Realty, is marketing 1,506 acres of the Belding Ranch for sale.
The asking price: a mere $7.8 million.
Bourquin said the property is excellent for hunting deer, turkey, duck, audad, hogs and quail.
About two-thirds of the property is prime for development, with State Highway 16 frontage along the southwestern border, and the Gaines Bend subdivision and Possum Kingdom Lake nearby.
Along the approximately mile-long northern boundary flows the Brazos River, which can be viewed looking down 400 feet from the top of a rugged mountain. You can fish from the river or one of four ponds, one of which is spring-fed.
Bourquin calls it a "rare opportunity to own a piece of Texas frontier history."
He said there is a windmill, and limestone fences and pens are still in place.
Bourquin said the family is including mineral rights conveyance to the buyer, or buyers.
"You control everything," Bourquin said.
The property has been under the stewardship of the Belding family for five consecutive generations, said Bourquin, and has maintained its place in Texas history.
Don Price, writing for the Palo Pinto County Star in a 1966 article, wrote: "At age 94, Frontiersman Will Belding remembered hearing the volley of shots at Ioni Creek when the Indians scalped Jesse Veale, the last known white man to be killed by Comanche or Kiowa tribes in Palo Pinto County. This was in 1873."
It was a time when the family would go twice a year to the grocery store – requiring a five-day round trip trek by wagon to Weatherford.