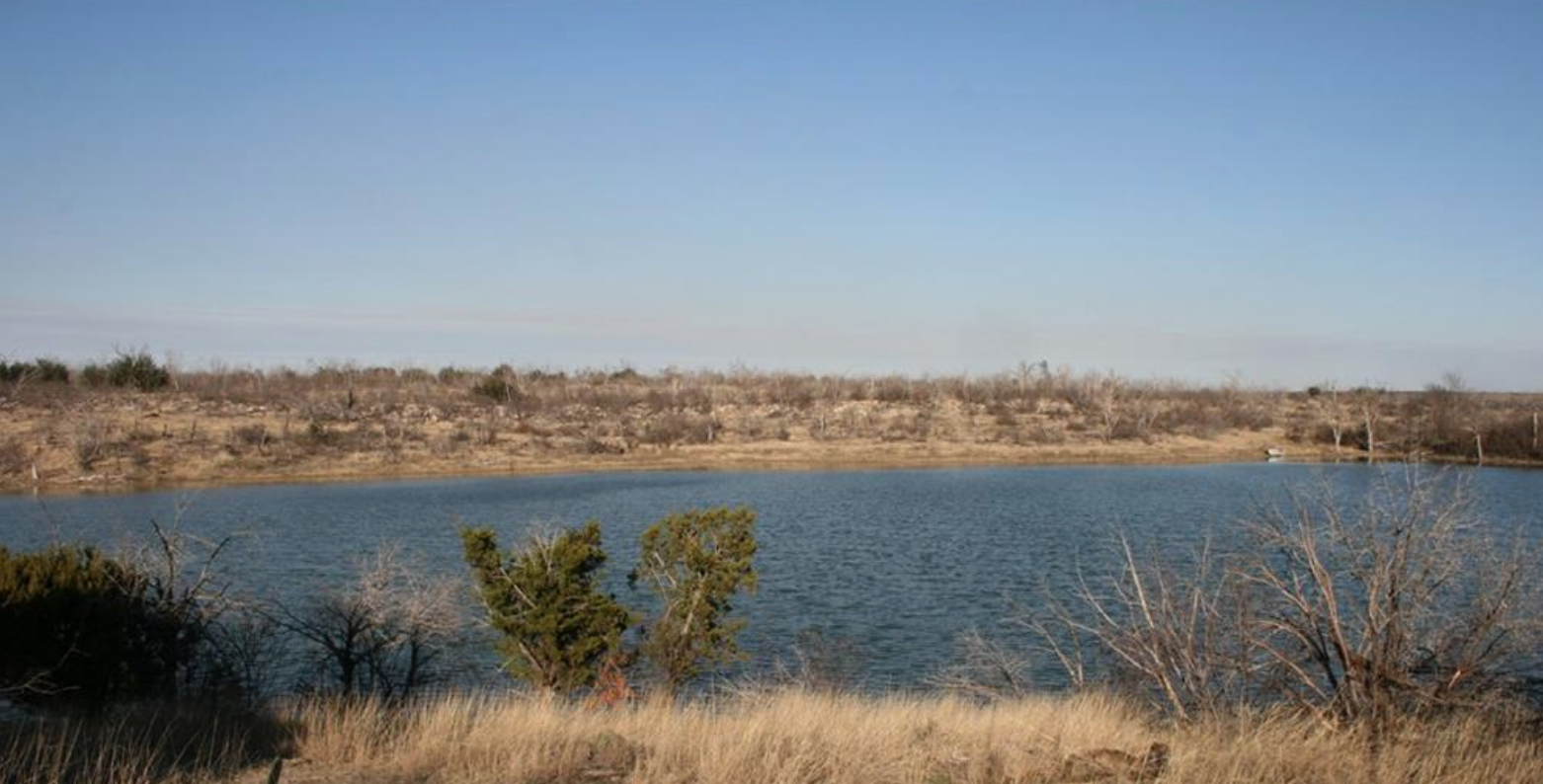 This acreage has been in my family for over eighty years. I am the 3rd generation to own it. I grew up on this property riding horseback with my Grandad and feeding cattle out of his '59 Studebaker pickup. This is a great property to raise children or just enjoy the solitude where the only sounds you hear most of the time are the birds chirping, the creeks trickling by and the occasional howl of the coyote.
I have been blessed to live on this ranch where I have learned wholesome down to earth common sense life lessons, like you get out of your daily labor what you put into it. I have watched cattle give birth, chicks hatch out of the egg and piglets being born. This has taught me about life and where it begins. I have also witnessed the other end of the spectrum where the calves and pigs that I saw being born were fed out and processed to feed the family and the baby chicks I have watched grow up to produce eggs and some produce meat for the table. I know this has made me a better person. I understand the circle of life and how the Lord has put animals on this earth for our pleasure and consumption. I also know that living on the ranch has taught me things that folks without this opportunity will never know. I wholeheartedly believe ranch living is the best way to give a person this basic knowledge of life. I am thankful I was afforded this opportunity to grow up on the ranch and later on in years I came back to the ranch to pass this same knowledge on to my children and grandchildren. Now I want you to gain this knowledge I have and be able to pass it on to your family and friends.
I grew up loving to hunt and fish and this ranch affords me that opportunity. It holds an abundant amount of wildlife for my hunting pleasure and has a lake and major creek to satisfy my desires to fish. One of my favorite things to do is spending time enjoying the ranch thru the lens of my camera capturing the breath taking sunrises and sunsets. I love to set in my hunting blinds and take photos of the wildlife. The best part while doing this is you never know what might come your way to be permanently captured within your camera lens. There is something for everyone on this ranch from the afore mentioned hunting, fishing and photography to a simple campout with a campfire to set around and tell stories. It is living at its best.
This is not a 5 Star Ranch, it is a Trillion Star Ranch. If you don't believe me come out on a dark night and look up.
Sincerely yours,
Douglas M. Belding